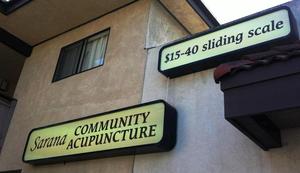 As our clinic continues to grow in size and number of treatments offered, we have decided to make our acupuncture fees simpler and more accessible to all by changing the low end of our sliding scale from $20 to $15!
This change will take effect on June 15th, 2012. We will continue to offer a second free acupuncture treatment within 2 weeks of the first.
Our hope is that this fee adjustment will allow even more folks to enjoy the benefits of community acupuncture without worrying about the cost of treatments.
Spread the word!